From Searching for Purpose to Living it: My Headstart Story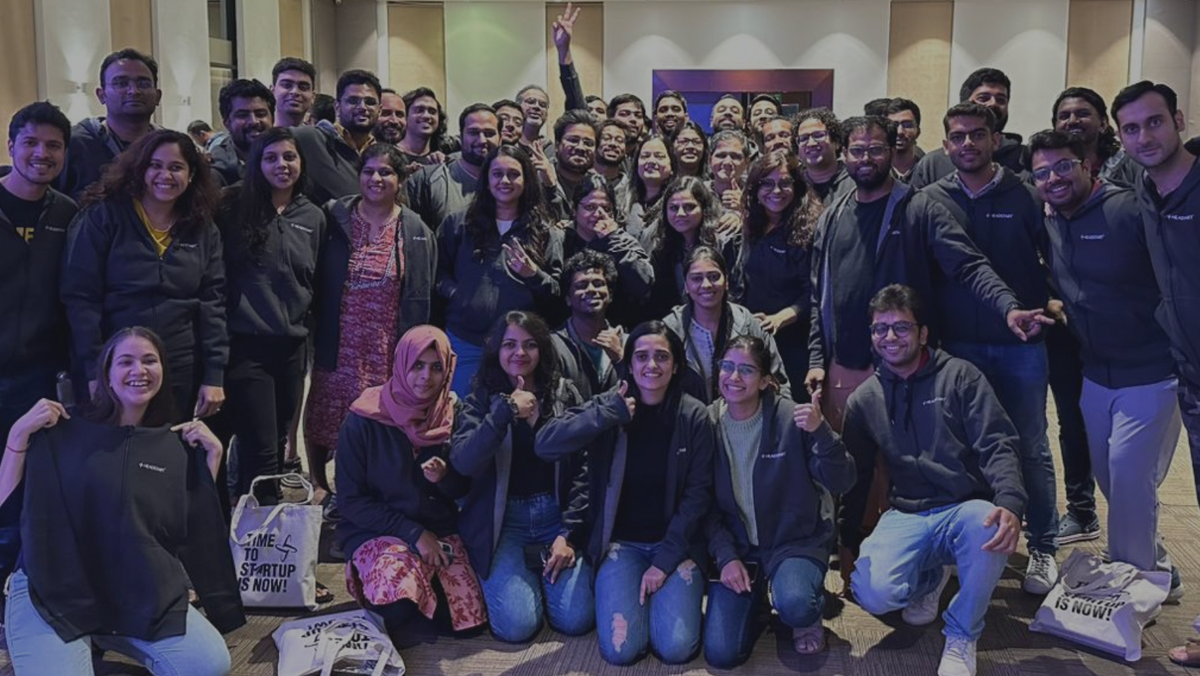 In 2019, I had been living in Jabalpur for over a year. I returned to the city in January 2018, after spending six months taking a break from the fast-paced life that I had been leading. I was determined to reconnect with my roots and immerse myself in the local ecosystem. And that's exactly what I did. I connected with local founders, entrepreneurs, and the local incubation center. I was even invited as a guest to inaugurate the incubation center.
As I tried to re-establish myself as a product consultant, I did small gigs and built up my profile. I spent a good part of 2018 freelancing, earning 15-20k per month and attempting to scale it up. But something was missing. I wasn't fulfilled. I wasn't making the impact that I had always dreamed of making.
That's when I got the opportunity to be part of the core team working on the election campaign for the Lok Sabha Candidate from the INC in Jabalpur. It was an amazing learning experience that changed my life forever. It made me realize that I am not just a tech person, but a people person. It made me realize that I have a passion for connecting with others and making a difference in their lives. It also made me realize that I need to be in a room where I am not the smartest so that I can learn and grow.
In 2012, I started attending networking sessions at IIMA - CIIE, and they became the base for my learning and the foundation for my love for startups. One of those events was Startup Saturdays by Headstart Network Foundation. I remember being inspired by the entrepreneurs who shared their stories and the sense of community that was palpable in the room.
Fast forward to March 2019, during election season, I received a link about Headstart and my heart skipped a beat. It was as if all the pieces of the puzzle were finally coming together. I realized that this was the missing piece that I had been searching for. I wanted to become a part of Headstart, to be part of a community of like-minded individuals who were passionate about making a difference.
I reached out to Amit, the founder of Headstart, and our conversations were electric. He helped me to connect with Hamad, followed by a 2-hour call. Very next week. we launched the Jabalpur chapter with our first Startup Saturday in May 2019, just a month before HSX 2019.
Headstart changed my life in ways that I could have never imagined. It gave me a space to experiment, take risks and be vulnerable. I found myself in a system with amazing learnings from stalwarts of the ecosystem. I found mentors in Gautham, Amit, Taha, and others who became more than just mentors, they became friends. I made amazing friends who now I can count on, and I found my tribe.
Today, Headstarter is my identity. In my lows, Headstart is where I have gone for support and it has never failed me. I have had the opportunity to organize large events, work with incubators and the government and run pan-India programs. I have been able to make a difference in the lives of others, and that is the most fulfilling thing of all. A lot of my connections, network and growth are credited to Headstart. It has given me a sense of purpose that I had never known before, and for that, I am eternally grateful.